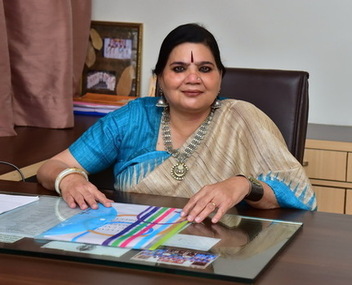 "The function of education is to teach one to think intensively andto think critically. Intelligence plus character - that is the goal of true education" - Martin King Luther, Jr.
Education, down the ages has undergone a gradual metamorphosis; the blackboard has been replaced by Smart Boards. Technology has become an integral part of the curriculum. Learning out of the classroom has given rise to making the children avid travelers and trot around the globe.
Mens Sana Incorpore Sano' a 'Sound Mind in a Sound Body', the HFS logo is deeply embedded in the mind of every Hiraite.
With all this experiential learning the intrinsic values and principles of 'Learning to learn' have remained unchanged. Every child is honed and groomed to evolve into a complete human being.
Over the years at HFS I have witnessed in our students an unparalleled knowledge base, a vibrant dynamism, an acute consciousness of the world around them and a highly focused ambition which becomes the driving force of commitment and the need to excel.
We need your cooperation and valuable advice always.
Mrs. Neelu Lamba
Principal and Head of School
Hiranandani Foundation School, Thane